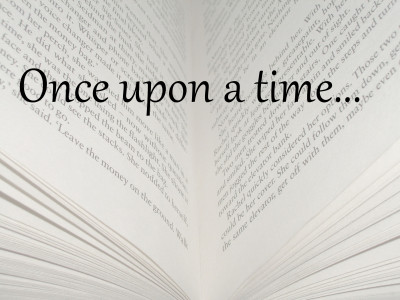 "How about we round up the usual suspects for cocktail croquet this afternoon?" Dick suggests to James, who is hunched over his laptop. Dick walks over and tousles James's hair.
Although the focus tended to be more on cocktails than croquet, the game had become a tradition in Rehoboth, with games scheduled on the fly, weather permitting and when the spirit moved the hosts.
"That'd be fun. If you set up the course, I'll handle the food and booze. Kissy can help us with the invitations. And according to the Weather Channel," James pauses as he pulls up the website, we can expect sunshine and a light breeze blowing in from the ocean later today."
Mwah! Mwah! Mwah!
"I swear that woman is clairvoyant," Dick says with a laugh, reaching for his phone.
"Kissy, we were just talking about you. By chance are you available for cocktail croquet this afternoon? Yes, you'll be teamed with Fritz again. And you'll help with the invitations? The usual suspects. And we'll need a fourth team. No, I hadn't thought about Chip and Ashley. Yes, they are lovely, and I know they're new in town, but you know you are our token straight." He holds the phone away from his ear before finally getting in the last word. "OK, OK. Invite them if you must."
Later that afternoon, while arranging the shrimp tower and placing tea sandwiches on the outside bar, James asks Kissy and Fritz for their opinions about his light-blue, oxford shorts embroidered with red roses.
"They're a little snug," he says, tugging at the waistband.
"Bootylicious!" says Kissy, reaching over to give James a playful slap on the rump.
How do you even know that word?" Fritz asks. He eyes James's backside. "A little more than snug. In fact, if they weren't so preppy, I'd say they'd border on lewd.
"Should I change?
"Definitely not, Kissy and Fritz exclaim in unison.
"We could use some eye candy around here," Kissy adds, taking in Fritz in his baggy, faded, kelly-green pants.
At precisely six o'clock, competitors and spectators begin to arrive on foot, by bicycle, and in cars. Soft Cole Porter tunes waft from the house. Lil and Helen, a couple who live on a boat in Lewes Harbor, show up with their Portuguese water dog, Capitano. All three are wearing blue-and-white captain hats. A group of Fritz's friends have come to root him on. They arrive carrying a cheese platter, pulling a little red wagon filled with ice and bottles of bourbon, and brandishing silver pom-poms. They were "traveling well," to use a college football phrase.
Excerpt from Fun with Dick and James, by Rich Barnett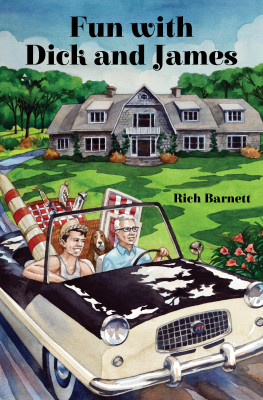 Check back soon to read another excerpt from one of the Cat & Mouse Press publications.
Save